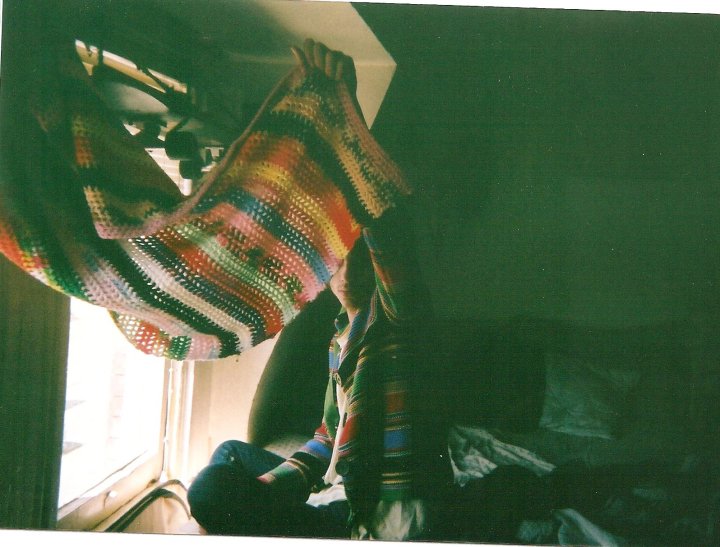 Good intentions are all well and good but until they're translated into good actions, they're kinda a little pointless. It's an obvious point, but one that I apparently refuse to take notice of time and time again.
Listening to the wonderfully unusual 'My Pale Garden' by Memphis artist Acid Glasses on an iPod in a pub in London last week, I had every intention of getting home that night and spreading the e-love. Then - being in a pub and all - I drank (impressively bargainous) beer, got on a train and inevitably didn't write anything that evening.
So here I am, 8 days on, finally moving this good intention into some actual-bloody-action, and in that time the song has already been impressively (and deservedly) well covered -
The Pigeon Post
,
A New Band A Day
,
The Line Of Best Fit
,
Music Fan's Mic
, and even the bloody NME all spreading the love.
For what it's worth - which frankly isn't much right now - I really like this song. Presumably somewhat like trying describe the flavour of a Big Mac to somebody who has never eaten meat, Acid Glasses' (aka Nick Burk) experimental take on psychedelia/pop/electronica/whatever-else-it-might-be-categorised-as on is very possibly unlike much you'll have heard before, barring some crazy remix of some super catchy pop song. That it has been compared to bands spanning from Animal Collective to The Beatles is a decent insight to its tricky-to-pin-down sound. And whilst it is odd, it's not made with the aim of being kooky.
It's due to be released on 7" through Stroll On Records early Autumn but until then have a listen and download of it in digital form.
Acid Glasses - My Pale Garden
Facebook
|
Tumblr