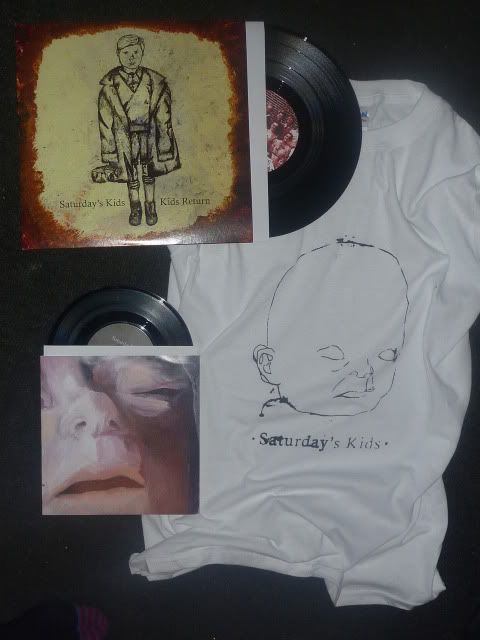 Congratulations to
Mr/Mrs/Miss/Ms Manning
! Saturday's Kids are indeed from Wales, you are the winner of the competition, and we'll be posting you the prizes pictured above (minus my foot) in the next few days.
Thanks to everyone who entered, and commiserations to those who didn't win. Remember you can still buy the contents of the prize over at Saturday's Kids online shop by clicking on
THESE CAPITALISED LETTERS
if you like.
Thanks again and keep visiting Basement Fever for lots more good music and perhaps a few more giveaways in the coming weeks.