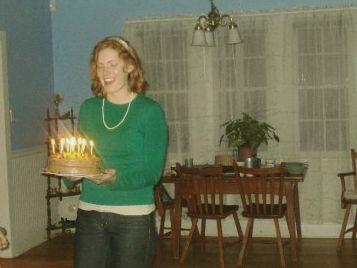 Isn't it lovely how musicians and labels are pleasant enough to give away their work for free. Some do it somewhat randomly to promote a recent release or to whet the appetites of listeners. But one label that has caught my attention recently for spitting out release after release of what is usually lo-fi loveliness (veering from cutesy pop to gutsy shoegaze) is
Holiday Records
, which is an American based label ran by The Drums guitarist Jacob and friends.
They aim to release something every Friday (although don't quite always manage it), and I have been enjoying these for some time now. As well as weekly singles (which I am reminded about through email - a list I'd highly recommend subscribing to), Holiday Records have now spat out 3 compilations and on the odd occasion release a whole album for free. Past releases include a very early version of The Drums's "Let's Go Surfing" and a track by Surfer Blood way before everybody loved them. You can find the back-catalogue of releases from their website (hyperlinked above). I'd recommend
The Young Friends
, who make surf pop songs along the same lines as The Drums and
NunParty
, a fuzzy pop female fronted two-piece whose songs rarely top the minute barrier. At the very least give a compilation a go.
Edited to add:
Also worthy of a mention are
Acorn Boys
, made up of The Drums' guitarist and Holiday Records big boss man Jacob and Justin, who also helps to run the label. The old recordings were one of the first things to go up on Holiday Records, which were recorded way before the band were put on hiatus due to each member's respective success. They play chilled out guitar pop songs, fronted by Jacob on vocals, with the odd hint of electro-synth. Pleasant!
Acorn Boys - Walkin Under Trees
Acorn Boys - We'll Always Have Eachother