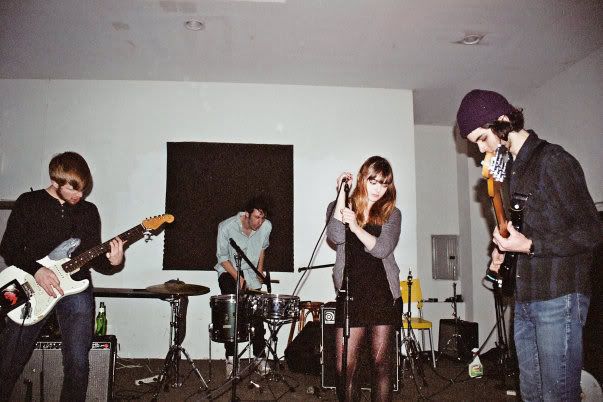 Although this style of music journalism is incredibly lazy, describing Sweet Bulbs as 'Best Coast if Bethany Cosentino listened more to Jesus and Mary Chain and My Bloody Valentine' does give you a fairly accurate idea of how the band sound.
Sweet female vocals accompany noisey and bending guitar distortions to delightful effect. According to their MySpace, their debut self-titled LP should be released now, though I haven't managed to find it anywhere just yet.
Download 'Kissing Clouds' from Gorilla vs Bear
here
, or do some listening below.
Sweet Bulbs - Springstung
Sweet Bulbs - Eyes Feathers